5 Ways to Support Small Business for FREE
April 13 2020 – Chloe Mercardante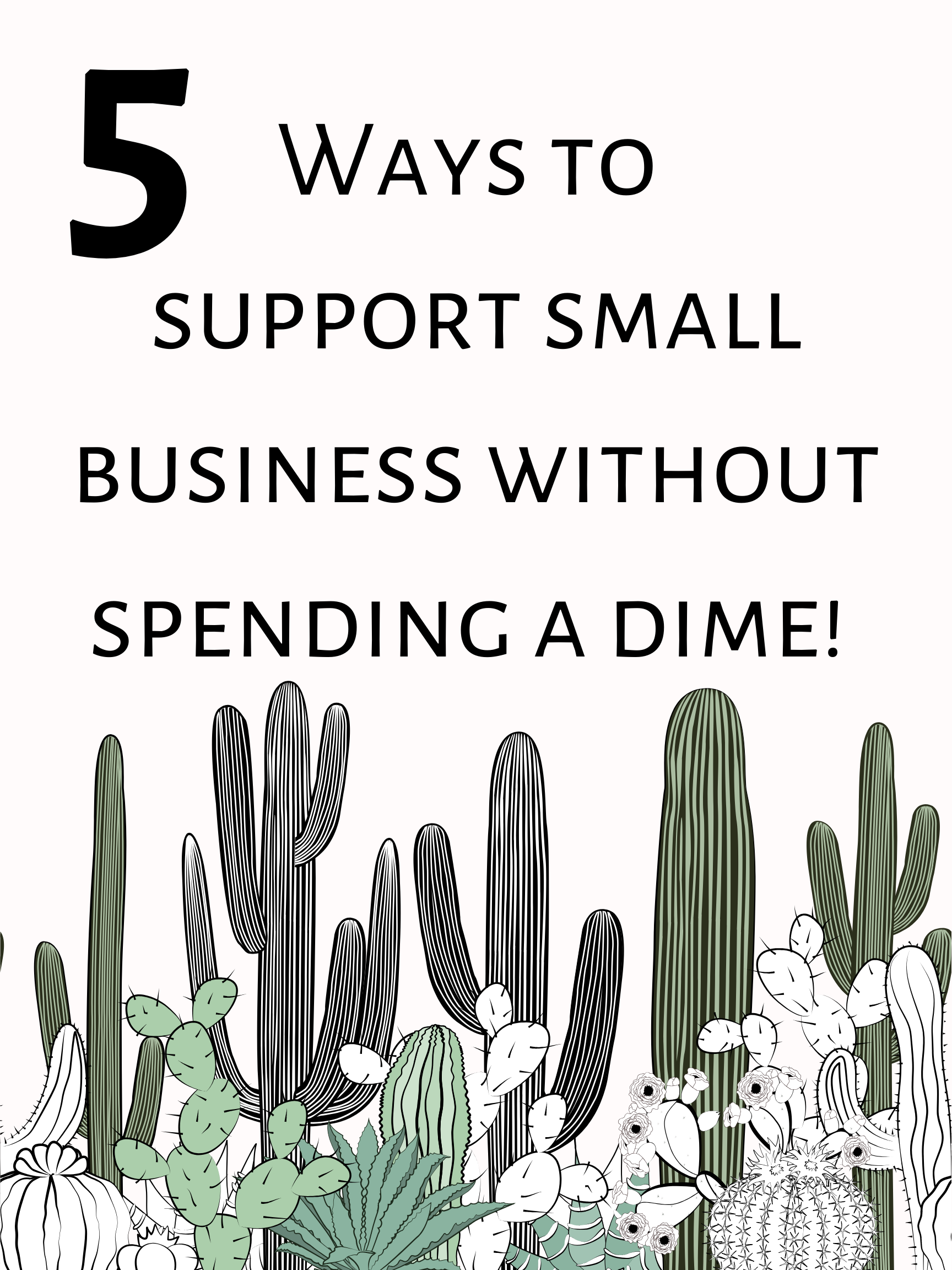 Do you love supporting small businesses, but unfortunately can't afford to spend money on extras right now?
I get it, I'm right there with ya. Now more than ever, it is so important support small businesses through this crazy time. Sadly, many of us have been laid off, forced to close, and have had our lives turned upside down by this COVID-19 crisis. Splurging on a new purse or outfit right now might not be your greatest concern, even though you'd love to help a favorite small business get through this too.
So, I compiled 5 easy ways to support your favorite small biz, without having to spend a dime!
Share their social media page. This is an easy one, guys! How many friends do you have on Facebook? 500, 2000, 5000? Sharing a post to your page might help them get in front of a whole new social network, and it's as easy as tapping "share" on your phone!
Tag or tell a friend about them. The power of word-of-mouth is HUGE! In fact, it honestly might be the most powerful marketing tool a business can use. Just tell a friend about your favorite small business, you might just introduce a new, loyal customer!
Leave an honest review. Did you know that a customer with a bad experience is 2-3 times more likely to leave a negative review, than a customer who had a great experience is to leave positive review? This is why it is SO important to support your favorite businesses by leaving honest, positive reviews. Let's be honest, we all do read them when purchasing from a new website and they can make or break a sale.
Genuinely engage with them on social media. If you know anything about social media marketing, you know that engagement is crucial! Instagram and Facebook have complex algorithms, showing only certain posts to certain people. By consistently engaging (liking posts, commenting, sharing, tagging), you boost the algorithm for that business page. Their posts will become more likely to be seen by you, as well as discovered by others.
Send them a kind message. Words of encouragement can go a long way, and you might just make someone's day! Running a small business is an emotional roller coaster at times, and it's helpful to know there's people out there cheering you on. So, don't be afraid to reach out and offer some kind and encouraging words!
So there ya have it folks, my top 5 ways to support small business! Small businesses are the heart of our local economy, and you know where your money is going when you shop small.
Next time you want to support a small business, but can't afford to buy anything - try one of these, or maybe do all of them!
Big or small, we as business owners appreciate each and every one of you who support our business! Love you all, and thank you!
See you guys next week,
Chloe
Owner/Operator